Arizona Biomedical Collaborative - Building One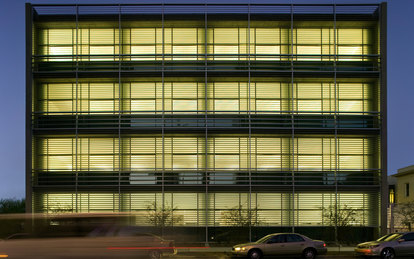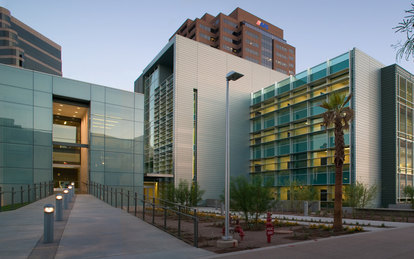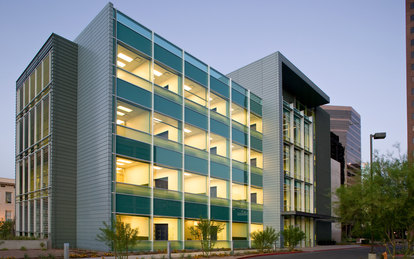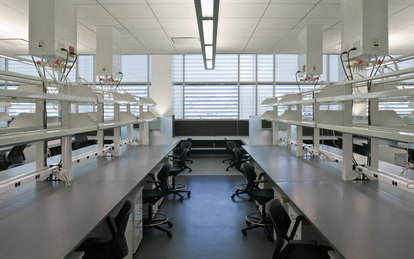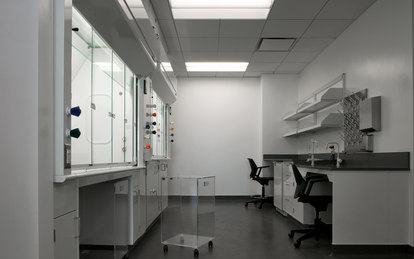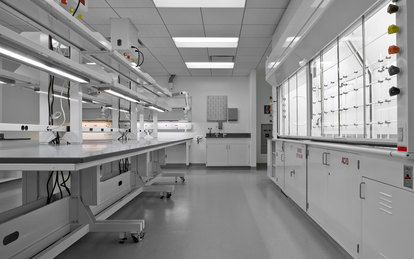 Arizona's two largest universities joined forces to create a biomedical campus that has become a nexus of research for cancer, diabetes and other intractable diseases.
Client
Arizona Biomedical Collaborative
Location
Phoenix, Arizona
Markets/Services
Academic Research, Architecture, Higher Education, Lab Planning, Lighting Design, Programming, Research Parks & Innovation Districts, Science & Technology
Size
85,000 GSF
Strategically located in downtown Phoenix and adjacent to the Translational Genomics Research Institute (TGen), the Arizona Biomedical Cooperative (ABC I) is a joint project of the University of Arizona (UA) and Arizona State University (ASU). The unique partnership builds upon the academic and healthcare services of the UA medical school, and the biomedical research at ASU, to create an interdisciplinary, collaborative research and academic facility to drive advancements in biomedicine. Dubbed ABC I, it is the first of shared buildings on campus.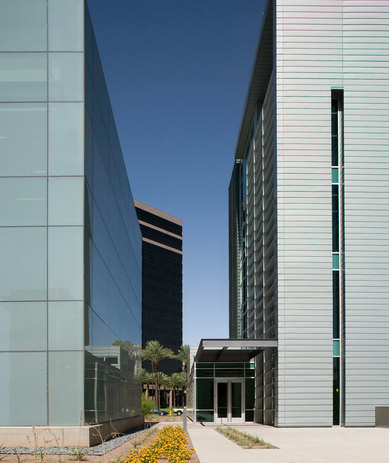 SmithGroup's design for ABC I included spaces that contain a core research nuclear magnetic resonance machine, along with wet and dry laboratories to support biology, chemistry, proteomics and biomedical informatics research. Labs are designed for maximum flexibility, with fully moveable benching, to be adaptable for future expansions. Each of the four floors includes a kitchen gathering area, open stair and other common areas to spur greater circulation and interaction among disciplines.
To provide a high level of fresh air movement demanded by research labs, our design utilizes highly efficient mechanical systems, captured heat recovery, and integrated automatic controls to ensure air quality and efficiency. Daylighting strategies further reduce energy needs for both lighting and cooling. These and other techniques have resulted in energy use that is 25-percent lower than federal standards for similar buildings.
The building's external skin of zinc panels, concrete and glass provides a transition between the modern lines of TGen to the north and three historic campus buildings to the south. With bright apple-green accent walls, the interior exudes a vibrant, contemporary energy reflective of the collaborative and exciting work within.
The design of ABC I demonstrates how the collaboration between two prominent institutions can create a facility that advances the cause for biomedical research through innovative design.