Working Outside: A Critical Component in the New Ecosystem Of Work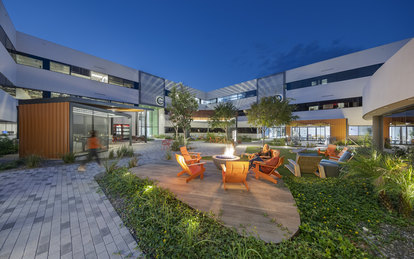 While working from home, many individuals became accustomed to having on-demand access to nature and the outdoors. Now, employers and building owners are exploring opportunities to create a new range of outdoor workspaces that help to attract and retain top talent and support personal well-being.

In a piece penned for Work Design Magazine, SmithGroup's Michelle Romero and Simone Schoen share tips and inspiration for creating inviting and restorative outdoor workspaces.
Read the full article here.