The more complicated the project, the more apparent the skills of SmithGroup's landscape architects. Deftly resolving the multiple complexities of a project is where we shine, while creating places that add value to both human and natural communities.  With a focus on our client's goals, each design is unique, respecting the natural and cultural context and expressing the program, in a fresh, responsive and inspired way—one that results in meaningful places.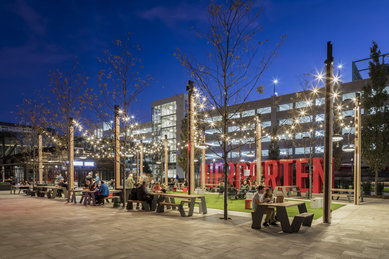 When landscape architecture is done right, performance and beauty go hand-in-hand. With sustainability and resiliency principles at our core, we work closely with our clients to ensure that we're meeting their needs through design that is context sensitive and refined in every detail. We employ forward-looking technologies, quality materials and proven construction techniques to ensure that designs stand the test of time and spaces can be enjoyed well into the future. 
We are proud stewards of the natural and built environment seeking social justice and ecological sustainability, pledging our support of the Landscape Architecture Foundation's New Landscape Declaration. It's the type of work that has earned the firm numerous awards. In 2019, Building Design's World Architecture Top 100 ranked SmithGroup fourth in the world for landscape architecture.