University of California, Riverside - Multidisciplinary Research Building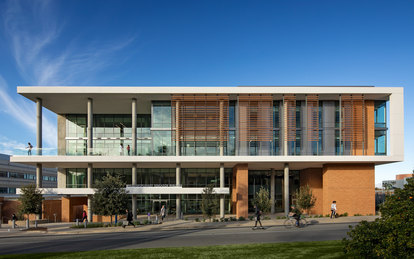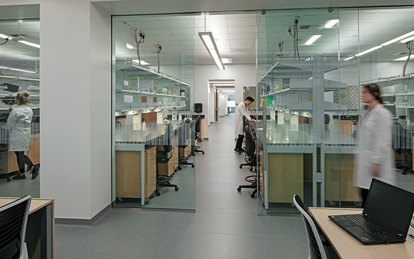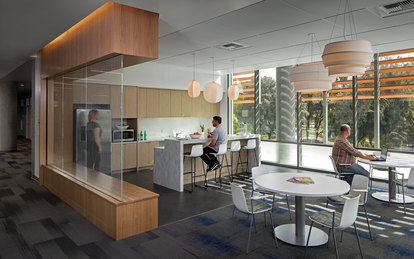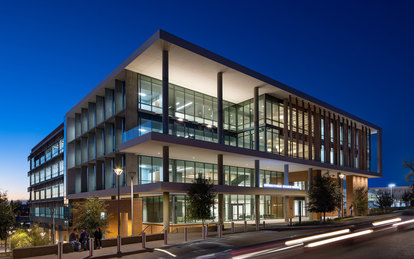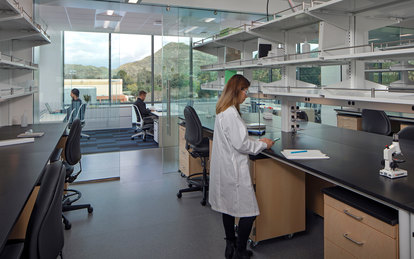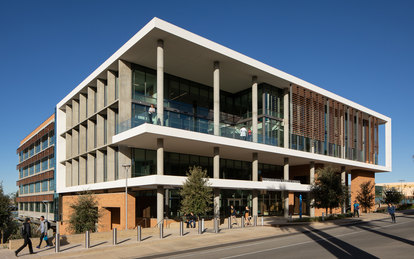 Designed for collaboration, University of California Riverside's Multidisciplinary Research Building (MRB) brings different fields of science out of their silos and into a collaborative, cutting-edge research environment to advance health and science discovery across disciplines. The LEED Platinum certified building marks the university's growing prominence in discovery at the nexus of life/chemical sciences, engineering and medicine.
Client
University of California Riverside
Location
Riverside, California
Markets/Services
Architecture, Interiors, Lab Planning, Landscape Architecture, Lighting Design, Programming, Science & Technology, Engineering
Size
180,000 SF
Featured Awards
Design Build Institute of America (DBIA), Industrial/Process/Research Facilities Category, National Award of Merit, 2019
With a strong trajectory of growth, University of California, Riverside (UC Riverside) has clear aspirations to become a leading health and sciences research institution. With this goal in mind, the university recognized the potential for a research-focused facility that would bring together a range of sciences and create an environment for collaboration among academic, public and private interests.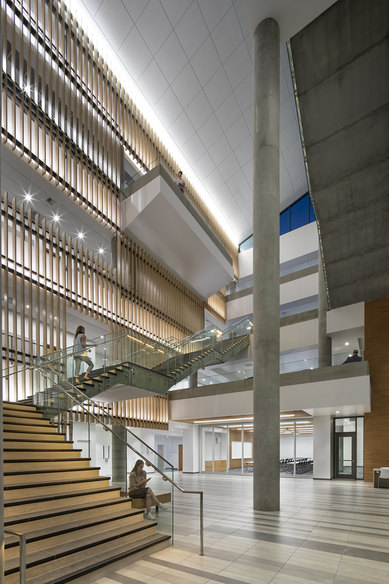 MRB features critical environments in high demand by researchers, including an imaging suite and an interdisciplinary space for quantitative modeling. Researchers in life/chemical sciences, medicine, and engineering formed collaborative teams to work side-by-side on neurodevelopment disorders, infectious diseases and other multidisciplinary areas of study.
The design carefully balances the exacting requirements for each research environment, while also fostering collaboration. Spaces transition from focused research and equipment areas in the building's interior, to more flexible, open labs as one moves outward to the building's perimeter. Glass walls and sliding doors provide necessary separation of research areas while allowing for visual connections within the laboratory environment.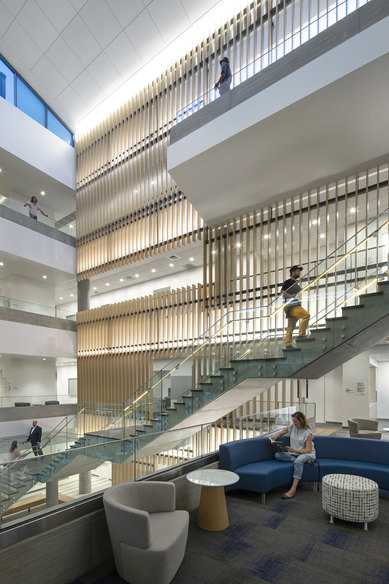 Key features, such as the write-up space located along the wet laboratories and casual gathering spaces, encourage collaboration and connection. Visual and physical connectivity in the atrium further invites socialization and connection between floors.
MRB builds in the flexibility to create incubator spaces and other services as potential revenue generators for the University. It is a building designed for a transformative world of research—an engine for change that elevates UC Riverside to a new level of respect as a growing research hub.